Product

Product
You are here:Home >> Product >>
Montmorillonite Caly



Chemical formula:

Al2O9Si3

CAS No.:1318-93-0
Details
DESCRIPTION
Other name: Nano montmorillonite, Sodium/Calcium Montmorillonite, Montmorillonite Clay
Appearance: Off white nano powder
General characteristic: Montmorillonite is made from natural montmorillonite by mineral processing, purification or modification. It does not contain cristobalite. It is nontoxic, tasteless and soft.
The particles are plate-shaped with an average diameter around 1μm and a thickness of 0.96nm. When they absorb water, they can expand several times their original volume. When the temperature reaches 100-200, the water molecules in the montmorillonite will gradually run away. After being dehydrated, montmorillonite can also reabsorb water molecules or other polar molecules.
CAS No.: 1318-93-0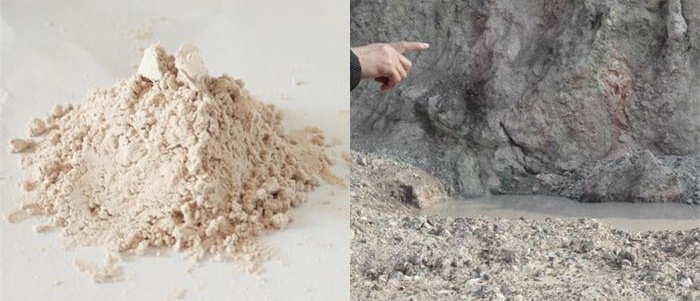 SPECIFICATION
Basic information

Mycotoxin absorption

Purity:

90% min

Aflatoxin B1-AFB1

100%

Moisture:

10% max

Aflatoxin B2

100%

Swelling degree:

5.0 min

Aflatoxin G1

100%

SiO

2

:

55% min

Aflatoxin G2

100%

Al

2

O

3

:

12% min

Zearalenone-ZEN

88%

Mesh size(325mesh):

98% min

Ochratoxin-OTA

72%

MB Value

40 min

T2 toxin-T2

86%
APPLICATION
Pharmaceutical industries:
It is used for suspension, pharmaceutical excipients (emulsifiers, thickeners, adsorbents, excipients, controlled release agents and othe pharmaceutical carriers).
Animal feed:
Prevention and healing of animal diarrhea caused by various causes. Our montmorillonite has a good adsorption for Escherichia coli, Vibrio cholerae, Campylobacter Jejuni, Staphylococcus aureus and rotavirus.
Adsorption of mycotoxins in premixed feed. Montmorillonite with more than 90% content can adsorb aflatoxin nearly 100% and zearalenone more than 80%. Montmorillonite treated by special process also has good adsorptive effect on vomiting toxin, T2, ochratoxin and other toxins. At the same time, montmorillonite has good adsorption properties.

Besides, modified montmorillote is also widely used in high-temperature greasing, rubber, plastics, paints, edible oil refining, decolorization and detoxification, purification of petroleum, nuclear waste treatment, sewage treatment, casting sand binder and so on, and its dispersive suspension property is used in drilling mud.
PACKAGE
1KG, 25KG, 50KG or 1000KG net plastic bag, or to be customized

STORAGE
keep in ventilated and dry place, avoid direct sunlight